Stay Organized with Courses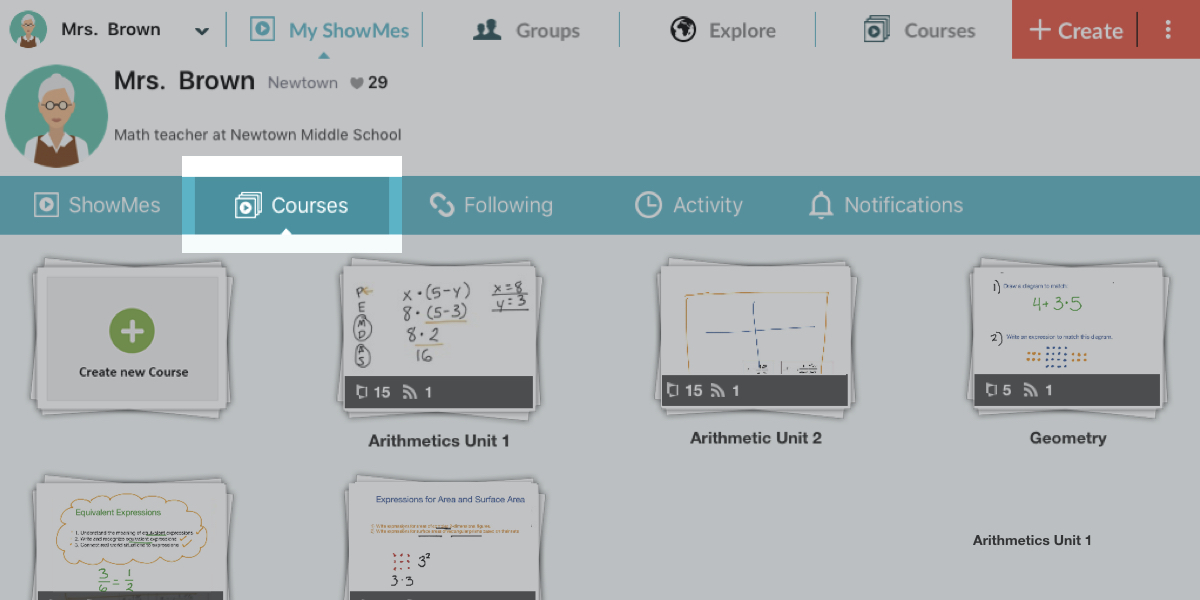 Good organizational skills are crucial in any classroom setting—both for you and for your students. With ShowMe Premium's Courses feature, you can keep your content organized and tidy on a class-by-class, year-by-year basis.
Courses Overview
If you're a regular ShowMe user, you no doubt have a long list of projects on your profile. By creating a course, you're able to package some of those projects into an easy-to-share playlist that you can deliver to individual students or groups, entire classes, and even other teachers. Doing so both cleans up your profile and makes accessing a particular class' resources a one-click endeavor.
You can even split your materials up into quarters, trimesters, or semesters depending on the topics that you cover. For example, if you teach a Government and Economy class that focuses on government issues for the first semester and economy curriculum during the second semester, you might want to divide your content amongst different courses for the sake of clarity.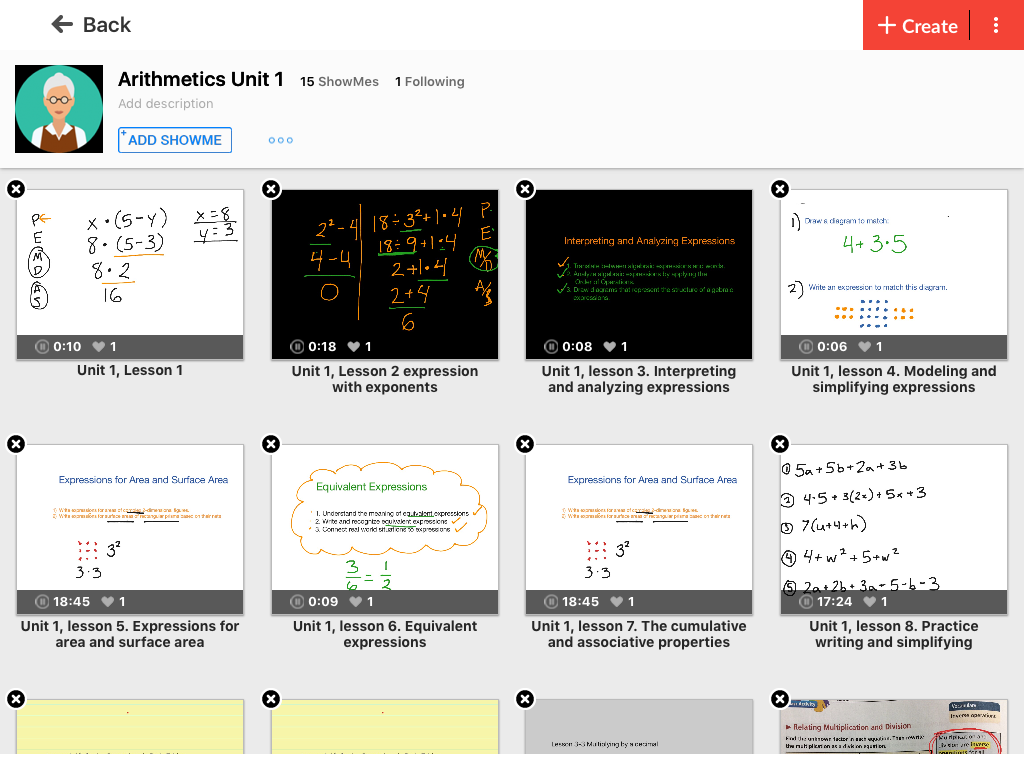 Consistency is Key
While your organizational skills are probably fine, there's a solid chance that your students are still working on theirs. Placing a class' entire list of resources in one course folder removes from the equation any organizational confusion that your students may encounter, and instead gives them one consistent place where they know that they can find materials.
This makes your job easier, of course, but it also means that your students don't need to worry about losing papers or remembering several different sets of instructions; the steps to access their homework and lectures stay consistent. To emphasize this, you can even keep the login and folder information on the board throughout the year. They won't have excuses not to do the work, and you won't have to worry about printing out 100 different sets of instructions for each class.
Create Dynamic Playlists
With the ShowMe Courses feature, sharing your curriculum with students and other teachers has never been easier. When creating a course, you essentially manufacture a dynamic playlist; you can add and remove materials as needed, reorder elements of the curriculum, and see your entire semester—or year—laid out in a tangible format. While you're probably familiar enough with the content that you don't need such a visual, your students and other teachers will benefit from it.
As your content evolves, you can make adjustments to your courses on an as-needed basis, and anyone with whom you've shared the course will automatically have access to those changes as long as they're connected to the Internet. This concept is what makes the Courses feature such a powerful accessibility tool: it enables you to reach and educate people without ever needing to meet them in person.
The ShowMe Courses feature is so much more than an organizational tool: it's a bridge to focused learning, inclusive education, and borderless sharing.For more information on how ShowMe Premium can revolutionize your classroom experience, head over to the ShowMe Premium page to review your options or subscribe to premium features today!