Google Classroom integration is now available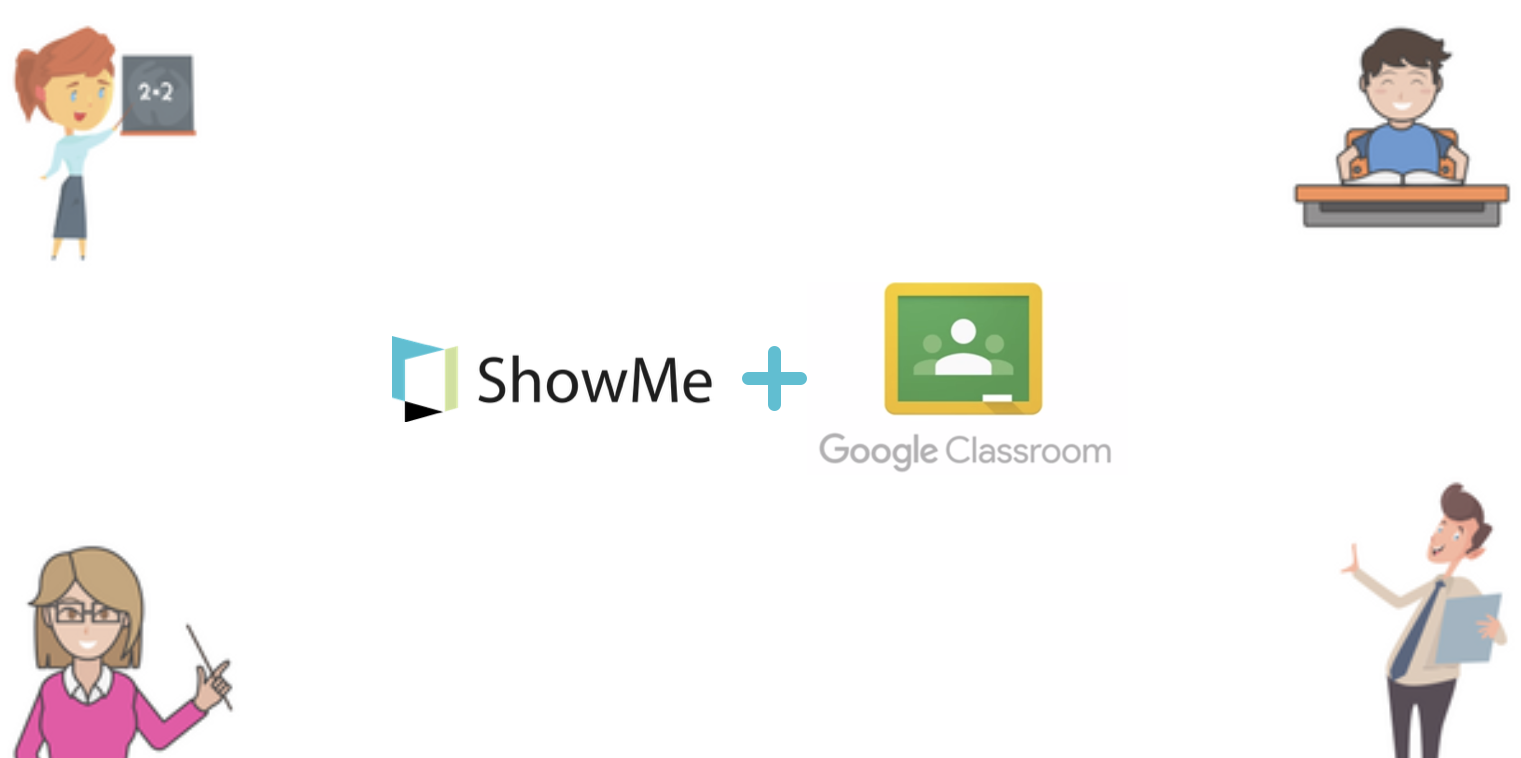 Google Classroom is an incredibly important tool for educators everywhere. The ability to organize and manage your classes in an online setting facilitates inclusivity while fostering an understanding and appreciation of technology for your students; unfortunately, it also means that your online teaching tools are often confined to your selected tool. While Google Classroom offers plenty of resources, ShowMe's integrated Google Classroom support will help elevate your curriculum even further.
How it works
Like any online learning environment, Google Classroom is at its best when it's being supplemented by external materials such as videos and documents. With Google Classroom integration, ShowMe will allow you to upload the URL of your slides and video presentations, making it easy for your students to view, download, and store your teaching materials as they go.
The universal compatibility of the ShowMe files that you choose to upload means that students who don't have access to higher-end technology (e.g., tablets) can still view and access your presentation files, even if they can't necessarily edit them in the same way for which ShowMe allows. This is a great way to make sure that all of your students are included in your curriculum without having to sacrifice the technological side of your classroom.
Another reason to consider uploading your ShowMe presentations to Google Classroom is that doing so allows you to pick up where you left off in terms of content editing. While you've historically been able to download files from Classroom into ShowMe, the ability to move files back and forth means that you aren't confined to one device or location. This makes working on-the-go a breeze, and—as an added bonus—your students will benefit from your ShowMes' flexible upload schedule.
Having the opportunity to start your work on one device and finish it on another is a deceptively powerful trait. For example, you could outline your ShowMe slides or put together a minimalist video, upload the file to your Google Classroom page, and then finish working on the individual files at home or during your daily commute (if applicable). The completed files could then be uploaded back into Google Classroom when necessary.
One of the best aspects of Google Classroom is its seamless user experience on all platforms, which is why ShowMe's integration is so fitting: by uploading your ShowMe slides and videos to Google Classroom, you can extend your students' experiences past the ShowMe app and its accompanying platforms in order to streamline your content. This will keep your students happy, intrigued, and on the same page.
There's no question that Google Classroom and ShowMe fit together seamlessly, but we don't expect you to take our word for it. Try it out for yourself by logging in to your ShowMe account today!