Flipped classroom by a 3rd-grade teacher Jamie Reid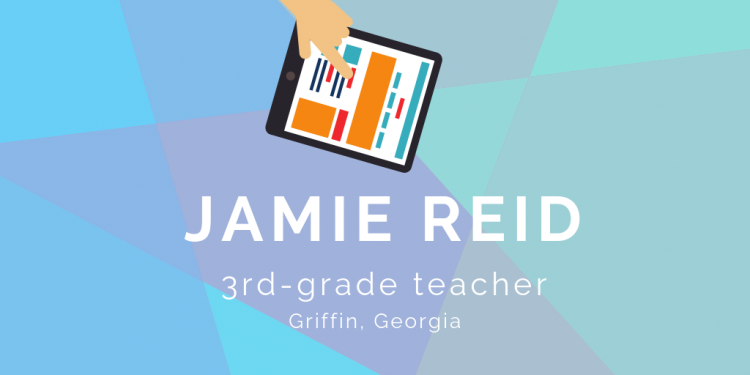 Meet  Jamie Reid,  a 3rd-grade teacher from Griffin, Georgia. She has been teaching for over eight years; previously she taught 4th grade for seven years. Jamie teaches all content areas. We asked her about her experiences with flipping the classroom and using ShowMe in her teaching process.
Jamie has used the ShowMe app for 5 years now, and as she admits that she didn't meet any obstacles on a way to flip her classroom! Like most of the educators who introduce technology in the teaching process, Jamie appreciates accessibility it provides. 'I am able to create lessons that students have access to when they are absent or if they need to be retaught. It has allowed me to be in multiple places at the same time', she says.
When asked how does she encourage her students to use technology and ShowMe in their learning process, Jamie responses: 'I allow them to show what they know step by step using the app. This helps them when they watch themselves and others can view it as a way to find errors or as an example to learn from.'
Jamie prepares combinations of slides and videos depending on the content area and the need of her students. Asked if she has any tips for teachers who want to start flipping their classroom Jamie advises 'Play around with the app.  Watch others and learn from what you see them do.'
Not sure how to start flipping your classroom? We are ready to assist you – just download ShowMe, check out our tutorials, and make knowledge more accessible! Let's teach and learn together!