How an Elementary Teacher from San Diego Flipped Classroom with ShowMe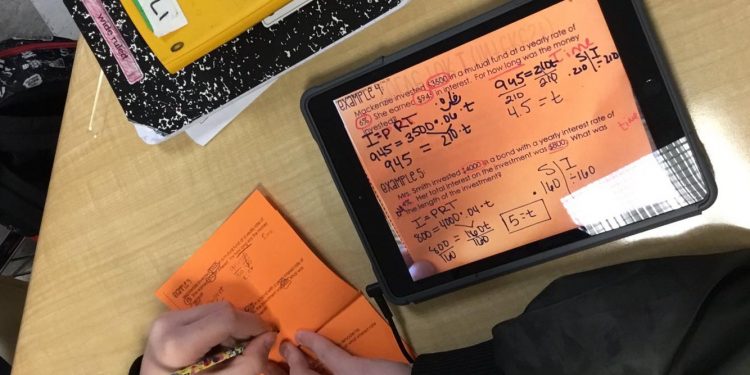 Meet Rachel Sevilla, a 1st and 2nd-grade teacher from San Diego, CA. She has been teaching for four years and currently, she is working at a charter school. We asked her a few questions about her experience in using technology in the classroom.
Rachel admits that educational technology has a huge influence on her teaching process. She tries to incorporate various ways to use technology to promote 21st-century learning, as well as introducing apps for students.
We asked Rachel to describe how did she use EdTech tools in her classroom. She answers, "During my first year of teaching, I knew that I wanted to make videos to give additional support to my students, but couldn't find a platform to do it on. I used to record myself writing things out on paper, and then I would upload it onto Google Drive and share it in a folder with my students. It became a tedious process that later resulted in me uploading to YouTube and sending my videos individually to parents through email."
Among her favorites educational technology tools she points out Kahoot to review and assess her students, and Class Dojo to communicate, and hold student portfolios and activities.
Rachel has been using the ShowMe app for almost three years. When asked how has ShowMe influenced the way she teaches, Rachel confesses, "I believe in establishing an environment that is student-centered, where the children are active members of their learning and developing progress. ShowMe has definitely helped make that easier to do. I am able to give my students an equal opportunity to learn. I used to spend so much time explaining, repeating, and reteaching."
Rachel adds that with ShowMe, she can cover lessons and concepts in videos for her class to go back and listen to. She can differentiate instruction and create different videos to send to particular students. "I have also had so many parents who are unable to help their student with homework because they don't understand it. Now, they can also watch the videos and practice with their children," Rachel adds.  
One of the biggest opportunities of flipped learning is saving time on repeating the topic in the class. "Giving students that opportunity to go over the lessons and learn outside of the classroom saves me time as an educator," Rachel explains. She points out that her students move at their own pace, but come ready to learn, "I am able to get through lessons and activities and meet individually or with small groups."
Rachel motivates her students to create their own videos and slides, "I encourage them to use technology in their learning process by constantly incorporating technology in our lessons to get them comfortable with it."
When asked what is her favorite ShowMe's feature, Rachel confesses, "I love how easy it is to use ShowMe. It's very straightforward. My school is also getting Google Certified and we are utilizing Google Classroom, so it's great that the app is already connected to it." Rachel adds, "I just started using the erasing feature where you can write with your stylus or Apple Pencil, and erase with your finger. I think it's amazing that the app is able to recognize your finger and convert to the erase tool."
We asked Rachel what would she recommend to educators who just start their adventure with ShowMe. Her advice is to "take time to play around and get comfortable with the app. Also, take advantage of the writing tool and erasing with your finger! It makes things so much more convenient."
Check out stories of other ShowMe educators! And if you are interested in flipping your classroom just like Rachel did, learn more about ShowMe features. For the assistance in setting up the account contact our support team (support@showme.com).