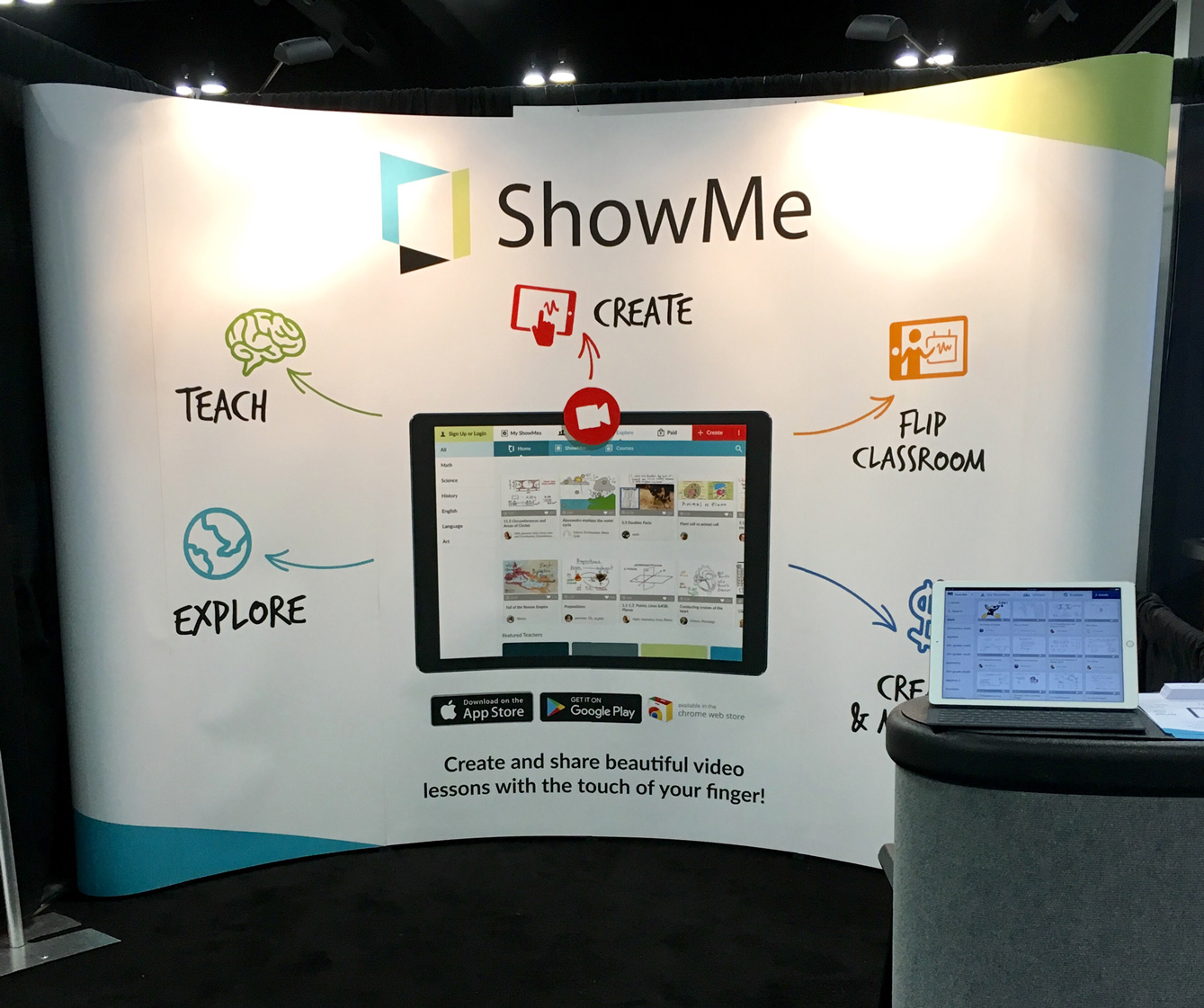 "ShowMe has helped my students by providing an additional resource they can go to at any hour. Students love how easy it is and I love all the uses it has in my classroom."
-Michelle Strand
ShowMe joined the ISTE 2016 conference in Denver, Colorado! It was great to meet people from across the globe, hear many amazing stories about ShowMe's classroom applications, and watch new users eyes light up with inspiration.  Most of all, we have been inspired by you to continue to grow ShowMe as an easy and effective app.  ShowMe is expanding as a community collaborative space, not only for our students, but also for each other as passionate educators.
Our goal is to reach every classroom meaningfully, which is why we are expanding our platform to Androids in the Google Play Store, and Chromebooks in the Chrome Store.  Any touch screen will have the capability to create ShowMe's by the time school starts for the new school year.  Don't have a touch screen, don't worry!  You can access your account, as well as, featured ShowMe's by top users right here on our website.  
We would love to hear your feedback on the latest update! Be sure to share your thoughts on Twitter, Facebook or email us at support@showme.com.