Managing Homework with Educational Technology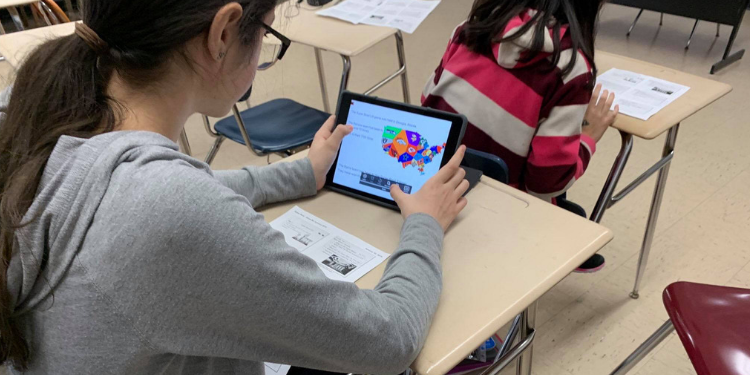 (photo by a Twitter user Natasha Rivera)
Educational technology simplifies and solves many struggles which were bothering teachers for ages. One of the biggest teachers' nightmares is undoubtedly homework – how to encourage students to do and submit it, how to make them remember about the deadlines, and how to make the idea of homework entertaining?
Edtech to rescue! There are plenty of apps and programs ready to help you with these struggles. Below we describe our favorite apps for time planning, scheduling, and brainstorming!
myHomework – to organize the calendar
myHomework is a very popular app that helps students at any level to improve their organization and become better students. Among available features are tracking assignments, projects, tests, classes, and receiving due date reminders. The app can be synchronized between different devices. Students are also able to prioritize their tasks and view them as complete, late, and upcoming.
myHomework offers a great solution to schedule the whole classes and even school events. Teachers can customize settings to organize assignments by individual period or block-based schedules, and schools can send announcements.
Availability: iOS, Android, Chromebooks, Price: free Basic Account, and $4.99 per year for Premium Account.
Scanner Pro – for making homework paperless

Scanner Pro is a lifesaver when teachers and students want to stay paperless. For educators who assign homework with additional literature, like essays and research papers, the app simplifies the process of sharing files. Scanner Pro turns an iPhone or another iOS device into portable scanner students can carry to any class.
Scanner Pro enables to scan any paper with iPhone's camera and save it as a PDF. From there it's possible to save files to clouds like Dropbox and Google Drive. Students can easily search through existing documents they have photographed already and turn them into editable PDFs, which is priceless when it comes to editing homework papers and group projects.
Available on: iOS, $3.99
30/30! – to manage time
30/30 is an easy-to-use timer designed to help kids focus on one task at a time. The aim of the app is to organize the time into smaller, more efficient periods of working depending on the difficulty of the task. It's extremely useful for students with attention deficits, or lack of organizational skills. The app is user-friendly, and suits to each level of education. 30/30! is a great way to organizing doing homework or collecting materials, it provides users with the ability to chunk tasks, build in breaks, and essentially plan a whole day sets.
The app is available on iOS devices for free.
XMind – to brainstorm
Students struggle a lot with collecting their ideas and bulking them in a project. Researchers recommend using the mind map to support the brainstorming process. XMind is an app which enables visually organize thoughts and turn them into the work plan. The app allows taking notes, drafting, and working on different files formats so ideas can be enriched and generated both vertically and horizontally. Maps can be easily saved and found across devices. XMind is useful to manage complex information and promote team collaboration since maps and notes can be instantly shared with others.
Available on a desktop (ZEN) for $5,58 per month, and on mobile (iOS/Android) $1,24 per month.
Check out how you can use ShowMe to conduct homework with the Study Groups feature: