Must-try classroom trends in 2019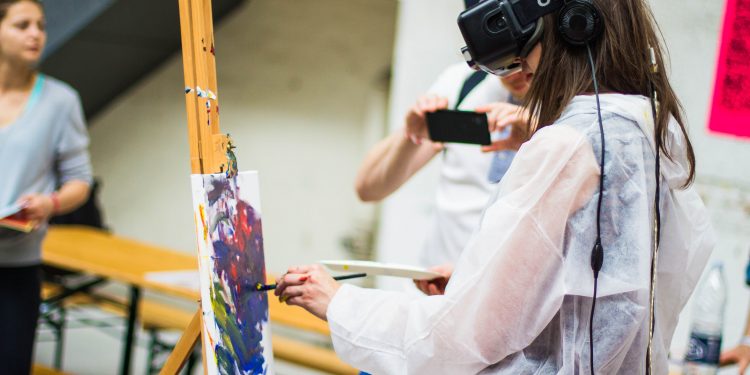 Educational technology has changed the classroom game and took the process of organizing learning and teaching to the next level. It seems like these days there is a tool for each task and teachers can solve most of their struggles by using educational technology.
The truth is that there are so many apps, methods and study approaches that one may get lost in figuring out which one is the best, and deserves to be checked out.
The ShowMe team to help! We have dug into the most popular trends in education and prepared a list of these that are worth a try in the upcoming semester.
The summertime is a great opportunity to take a deep breath and look for some inspiration for the upcoming academic year. Review each of our top classroom trends and see how these innovations can transform your classroom!
Project-Based Learning
Project-Based Learning is another outcome of introducing educational technology in the classroom. According to Edutopia Project-Based Learning is a dynamic classroom approach in which students actively explore real-world problems and challenges and acquire a deeper knowledge. PBLWorks, adds that PBL "prepares students for academic, personal, and career success, and readies young people to rise to the challenges of their lives and the world they will inherit."
Project-Based Learning brings plenty of benefits in student's education. Designing an independent project, or managing all the aspects of teamwork, can teach students many valuable skills that are necessary for their future careers. Students when being taught with PBL methods acquire abilities to manage and organize their own learning process, become more emphatic, and are not afraid of taking the risk. Moreover, they develop critically and system thinking, as well as become explorers and better problem solvers.
Formative Assessment Solutions
Formative assessment is a new trend in checking students' knowledge and monitor their progress. It serves as practice, in the same way as a meaningful homework assignment. The method is often referred to as tests for learning, while traditional assessments are tests on learning.
Formative Assessment doesn't require grades. It serves as checks and needs, more than a score, the teacher's feedback, and additional information.
In this approach, "students check for understanding along the way and guide teacher decision-making about future instruction; they also provide feedback to students so they can improve their performance."
Formative assessments help to paint a picture of what students understand and learn, as well as topics that they are having difficulty grasping. Serving as checkups, formative assessments provide the opportunity to review students' mistakes and correct any difficulties early in the learning process.
Augmented Reality
Teachers know that retention of knowledge improves when learning includes audio, video, and visuals which are lacking in conventional lectures. That is why many schools introduce Augmented Reality in classrooms.
AR is an interactive experience of a real-world environment where the objects that reside in the real-world are enhanced by computer-generated perceptual information, sometimes across multiple channels, including visual, auditory, haptic, somatosensory and olfactory.
Students literally experience the subject in a modern way and learn with better understanding. AR simplifies teaching complex concepts and topics. Students can interact with the lesson since the topic is channeled it through all possible ways.
Paperless classroom
The paperless classroom is a tremendous effort of successful implementation of technology in the teaching and learning processes. The idea stands for eliminating all purposes of the paper, ink, clutter, and other related items. All these activities lead to creating a classroom completely cloud-based. In the ideal paperless classroom, all of the study materials and lessons are uploaded on an accessible platform, where homework and grades are submitted.
Students benefit in becoming independent learners, with high problem solving and technology-related skills that can benefit them in the future. Teachers will have all content organized, accessible and reusable, without worrying about preparing copies and printing handouts. And all of this can help our planet!
Interactive whiteboards
Interactive whiteboards are a marvelous invention that revolutionized the way teachers design study materials. Educators are able to build engaging lessons that include videos, images, and recording of the explanation.
The interactive whiteboard is an effective method for laying out ideas and explanations in a visible and accessible format. When teachers or students want to describe a problem, they can easily record themselves while writing down the details of an issue.
The tool can be helpful not only in creating lessons but also can be used as a database of lessons and study materials. Moreover, it's a great way to conduct tests, assign homework or group projects.
Educational technology such as online whiteboards increases teacher-student engagement and boost performance in the long run. Students become independent learners, with high problem solving and technology-related skills that can benefit them in the future.
Flexible Seating
The physical environment of your classroom should be convenient for all students. It's very influential when they feel like they have a choice and a decision making power. It creates trust and common respect.
That is why a trend of flexible seating is taking classroom after classroom by storm! Teachers understand that it can be difficult for students to sit still because it makes it difficult for students to stay focused on a task.
Many teachers admit that giving students the freedom to decide on how they want to be settled in the classroom helps a lot in keeping them engaged. Letting them remain in a comfortable position either on the pillows, floor, couch or chair makes them feel like they take control over their studying process.
Wrap up
Each academic year is an awesome opportunity to try something new and exciting! Classroom experience can be influenced and improved by simple things like flexible seating and introducing interactive whiteboards.
The new academic year is also a chance to implement fresh study methods and approaches that can step up the student's learning process. Make sure to check out concepts of PBL and Paperless Classroom. Get inspired and start a new semester with a fresh energy and ideas!