How to break the ice on the first week of school?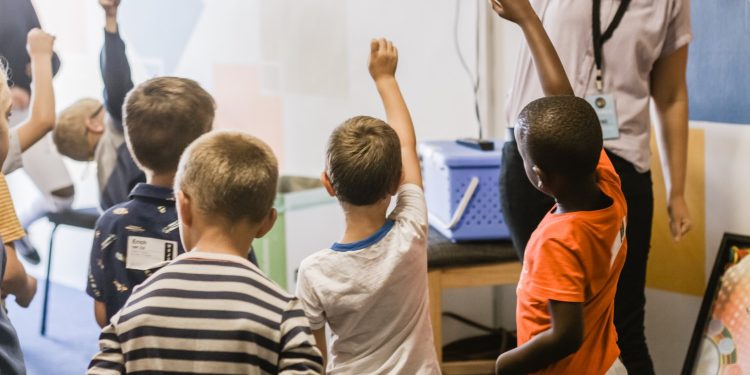 The first day of school is always tough, both for teachers and students. Despite years of your experience as a teacher, you probably admitted that that special day after the summer break is extra stressful. There are new students, classroom changes, everyone is still on vacay-mode and no one takes these first hours at school very seriously.
So how to make this day matter? Many teachers struggle with making up activities that will not only consume time that needs to pass but will give some boost of knowledge and confidence and will set student with a good attitude for the rest of the year.
Below we described some ideas for the back-to-school breakout!
Go Over Expectation
This one is essential when it comes to both young students, and high schoolers. Set clear boundaries, expectation, and rules. Include technology limitations and behavior principles. Also, ask students what do they want to achieve throughout this year and tell them to point out small steps on how to make it happen. Brainstorm with them and come up with consequences for breaking the rules and expectations.
Write group contracts including guidelines, and have everyone sign it.
My Summer With An Interactive Whiteboard
Ask your students to tell the most adventures story that happened to them this summer. Make it more interesting and interactive by using educational technology, that is always fun! Have them creating small videos with ShowMe, adding images of places they have visited (they can import them from the web), and record their adventures!
Find a friend
The "Find a friend" play is a fun exercise created to encourage students to become comfortable in a new group or learn more about new classmates who just joined.
Create a simple worksheet that will contain a list of topics (food, sport, games, cartoons, colors, and so on). Hand each student a copy of the sheet and set the time (maybe 10-15 minutes). Ask students to find one person for each characteristic posted on the sheet. Once students have found a classmate with a listed feature, they should write their classmate's name on the sheet.  Every child can find something in common with each of their classmates!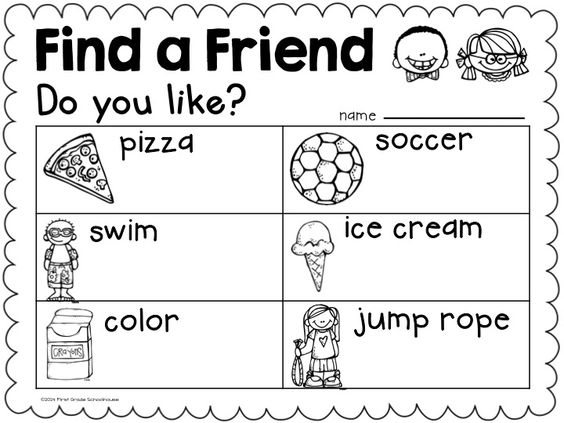 Decorate the classroom
Ask students to decorate the classroom. This activity sends a message that their opinions matter, are valued for you, and their voices heard.
Split the class into four groups and assign each of the groups to one wall. Share stuff such as stickers, posters, markers, and pieces of chart paper and tapes, or other decorations.
Challenge each group to come up with one shared goal they wish to succeed in your class! Ask them to summarize it in one word, and then write it on a big piece of paper. After all, groups are done, have students to hang the words on the walls for a reminder!
Design Time Capsules
Students love this on! Have students to write personals letter to future them, and put in individualized time capsules. The letter should include everything each student wants to accomplish within the upcoming year.
At the end of the year hands the capsules back. Students will see how much they have grown and learn!
Another idea is to take a group photo of the whole class and one exactly the same on the last day of school. Students love to compare their growth and the way they change.
Conversation Ball
Prepare a little ball with written on topics. Then have your students to simply throw the ball to each other and discuss the topics!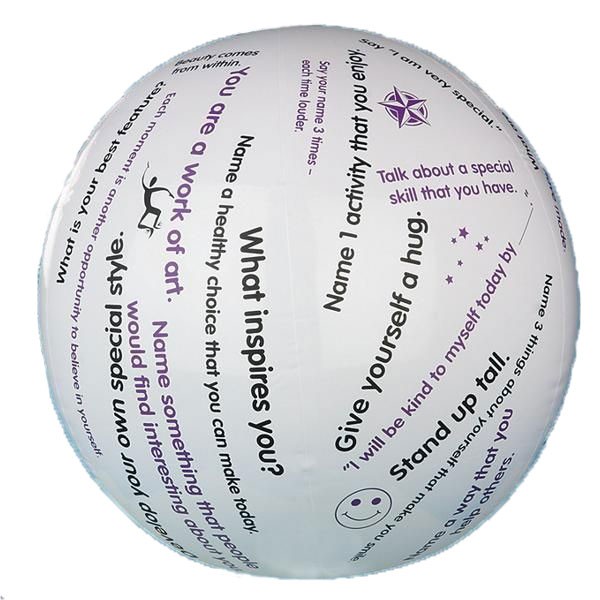 Social Media Set-Up
Social media and smartphones are not going anywhere, and you need to include it in your plans and activities during this school year. Build and design profiles for your class. Either it's Instagram or Twitter, name it with your students, and brainstorm on the profile.
Create a wall, or a chat, and a social profile where you can share updated with your students, add inspirational quotes, and feature some of their work!
Wrap up
The first day of school activities are based upon one goal: to get to know each other and make students relaxed and safe in the classroom. It's extremely important to help them set a good attitude for the whole year.
Make sure to plan games that are suitable for your students' age and will make them curious towards each other. Use some of the educational technology solutions you will use this year, and make students play with it and feel comfortable.