Introducing: ShowMe Ambassadors referral program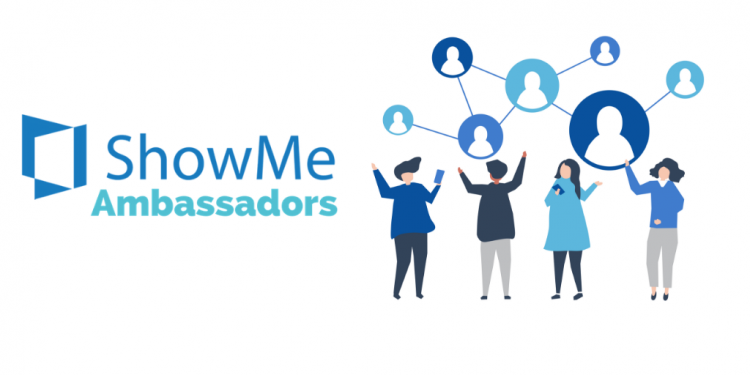 We are extremely excited to announce a project our team worked on recently! It is an outcome of our willingness to express the appreciation to all of the ShowMe Educators who always spread love to technology in education and say a good word about the ShowMe app!
Let us introduce to you, our very first referral program – ShowMe Ambassadors!
You Share, We care
Interested in becoming ShowMe Ambassador? That's great! The only thing you need is an active ShowMe account – you don't have to be a premium user to take part in the program!
Open your personal ShowMe Ambassador page from your profile drop-down menu on the upper right corner.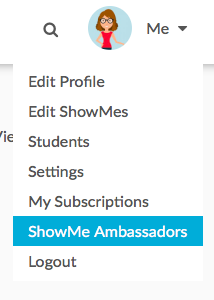 There you can find your unique referral link. You can share this link via email and send it to all of your friends with a direct invitation to join The ShowMe Premium Community or you can copy your referral link and share it publicly on other platforms.

Each person who subscribes with your personal link gets a 10% discount for the first year of ShowMe Premium Subscription. And you, as a ShowMe Ambassador, receive 10 ShowMe Points!
Awesome rewards for ShowMe Points
The collected amount of points will be visible on your ShowMe Ambassadors page. After you collect enough points, you can redeem them for awesome gifts. Your efforts deserve a great reward and you can pick a discount towards your Showme Premium subscription for the upcoming year, Amazon Gift Card, Scriba stylus, Apple Pencil, or an iPad! And why not, you can collect them all!
Whenever you are ready to get your reward just click on 'Redeem' placed next to each gift! Our team will contact you with further steps. We can't wait to see you on board! If you need more information reach us out at support@showme.com – we will be happy to assist you.