Gamification in classroom – how to start?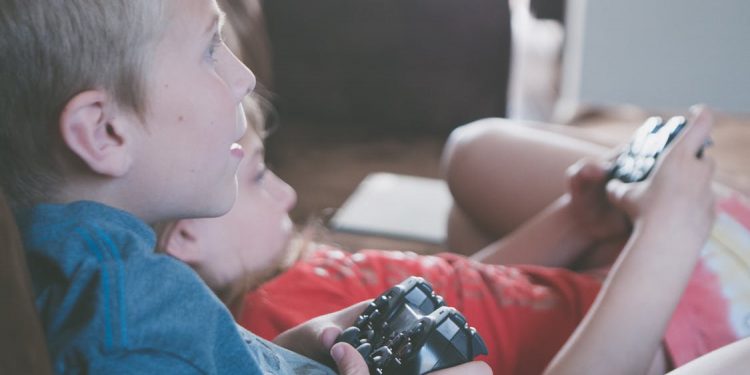 If you are interested in educational technology and implementing new solutions in your process of teaching you have probably come across the term 'gamification'. This very popular educational trend is taking over the classroom after classroom and winning students hearts!
The common definition says that gamification is the use of game design and mechanics to enhance non-game context. In simple words, it is an approach to motivate students to learn by using games' elements in learning environments.
Gamification gives us a reason to think about learning in a whole new way. Increasing problem solving, creativity, collaboration, critical thinking, and communications are the main advantages of this awesome teaching approach. Students learn new ways to improvise, and it all is happening while having fun.
Students spend so much time playing games that incorporating it in the process of educations sounds like a perfect way to engage them, and motivated to participate in a lesson. But how does it work? Gamification focuses on extracting the underlying principles of games and introducing them in an educational way.
According to World Government Summit proper use of gamification focuses on four freedoms in play:
Freedom to fail – students are allowed to make mistakes with little consequences,
Freedom to experiment – students are free to discover new strategies and discover pieces on information
Freedom to assume different identities – students are encouraged to see problems from different perspectives
Freedom of effort – where students can choose their periods of activities and activities.
Gamification is a powerful tool for educators, but it demands a lot of preparation, time management, targeting particular students, and a carefully planned strategy.
There are plenty of ways to gamify your lessons – you can start by adding a game after discussing a topic, or gamify the assessment process with such apps like Quizizz. Or you can introduce the whole lessons dedicated to video games with titles like ClassCraft or MinecraftEdu.
The ShowMe Team has prepared a basic guideline on how to start introducing gamification:
Set your goals
Before you start using games to any actions, point out what do you want to achieve, and later based on your needs design or look for games which can help you reach these goals. Games should be treated as supportive tools not, as a goal itself. For instance, if you would like to improve a homework delivery, find a game which can help you to encourage your students to do their homework – maybe collecting point for good behavior are redeeming them for 'homework-free days'?
Assess your equipment
Gamification does not mean that you need to have the best quality screens, the newest iPads, and tones of other devices to play video games. Just set your goals based on what you have! Prepare a list of devices in your classroom, and compare it with the number of students. Make sure that all your students can play at the same time, or prepare an activity with shifts.
Start small
Gamification is a great method but to implement it successfully you need to start with small steps. Let yourself begin with one already designed game at the time, instead of preparing the whole universe for your students. Don't rush yourself with adding as many games as possible – it will cause chaos which is not a very friendly learning environment.
Observe your students
It may happen that not all of your students will be interested in using tools as ClassCraft – make sure you have prepared substitutes for them. Also, be prepared for your students being more active and competitive than ever!
Set boundaries
Prepare conditions of every game you plan to introduce. Be sure that your students know that it is still a regular class and their performance will be assessed. Whenever you are gamifying one topic or establishing games as a part of your classroom (for instance collecting points and being free from doing homework), double check that all your students are aware of terms, and rules.
Asses the outcome
Before you start gamifying your classroom make sure you will be able to assess the performance. Plan how to measure the progress, and collect the evidence of learning, so at the end, you are able to point out either your strategy was successful or where you can improve! You can try one-on-one interviews with your students, or comparing their grades before and after introducing games.
Get inspired
Last but not least – get inspired by the experience of other educators. The web is full of stories and examples of successful teachers who share their tips, games they have created, and the characters they have built. If you don't have enough ideas to design any games – use some already existing!
Gamification brings many benefits to the learning environment, but it is not an easy method to introduce. It requires a lot of planning, theoretical background, and a very solid strategy. Before you implement it in your classroom make sure you are well prepared.
We recommend two books to check out: Carl Kapp The Gamification of instructions and learning, and Gamify by Brian Burke. These two pieces describe the process of creating a proper environment, as well as the motivation behind the gamification. Enjoy!