Introducing Social Media in Classroom – tips and tricks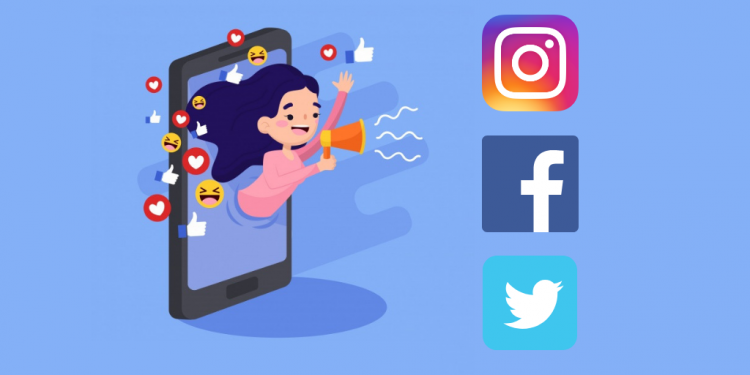 Technology changed the way we learn and teach. Teachers constantly change the tools they use in the classroom and do their best to keep students engaged. Social media enable a totally new kind of interaction inside and outside of school. Research shows that nearly 95% of teens have access to a smartphone, and 45% of them admit to being online 'almost constantly.'
Instagram, Facebook, and Twitter are powerful platforms used more for personal growth than professional. But what would happen if teachers began using it for educational purposes?
We admit that social media is an educator's biggest nightmare – it keeps students distracted and wastes their precious time. That is why educators should start using social media in the classroom as soon as possible! If you can't defend it, get along with it! Students find it fun to use, and that is one of the reasons why you should implement it in your e-learning process.
Three of the biggest platforms can bring plenty of benefits in the learning environment it's a way to share information, collaborate, and exchange opinions instantly. Below we describe a few tips and tricks on how Facebook, Instagram, and Twitter can contribute to your classroom!
Instagram
Video Tutorials



Imagine creating a classroom account and posting short videos with tutorials. You can create a database with valuable micro learning tutorials. Your students will have access to them both from the app and the website. The only limitation is time –

Instagram only allows you to post videos up to one minute long.

Insta Story Tests



Instagram stepped up its game once the stories feature was introduced. Stories are available for only 24 hours and provide us with plenty of tools like polls and question stickers. You can easily use them to ask questions and test your students! You will see their answers and have access to basic insight regarding analytical data for student responses.

Constant motivation



If your class has an Instagram account you can publish motivational thoughts and quotes, as well as information about deadlines and important announcements. Inspirational content is one of the reasons many companies run their Instagram accounts, so why not do the same with students?

Unlocking creativity



Technology truly makes homework fun so use Instagram to conduct interesting and innovate projects! Ask them to participate in an art or science project: students can design their own posts, take artistic photos, and/or record videos. Give them a topic, and let them create awesome posts,

we are sure even they will be surprised by the results!

Featured Students



Instagram can be used as a place to showcase students' best work as an example of well-executed projects

. Being featured on an official class page may be recognized as a reward to many students,

and will create healthy competition between them

.
Facebook
Class Group



Official groups kept private and available only for students from the same class are a great way to keep all students on the same page. Teachers can seamlessly share documents, files, and other content with access to it for only this particular group.

Photo album


Facebook gives its users more freedom and space to post more extensive content than Instagram and Twitter. You can post a bigger amount of photos and organize them in albums for easy viewing. Don't hesitate to use it for both fun and educational purposes! Post photos from organized events and special lessons. The album feature is also a great way to publish test reviews, homework, and project descriptions or texts from textbooks.

Sharing relevant content


Facebook is a great platform to share educational and inspirational content, regardless if you choose to run a page or create a group for your students.

Posting articles and incorporating questions in the description is one way to keep your students engaged

.

Through the comments section, they can start a discussion and share their opinions.

It is important to remember that many of them are often shy and do not participate in a conversation happening in the classroom.

Giving students a place to express themselves in a way that benefits them will also provide equal opportunities for those who participate

. Also, your students will develop

and strengthen

their writing skills!

Keep calendar



The Facebook Events feature may be used as a method of keeping your students and their parents updated regarding classroom activities

. Create a separate event for each test, project or a special day you organize –

– it will help you stay organized and keep all the students' questions regarding one topic in one place.

Announcement 



Posting on Facebook is a good way to keep your students updated with unexpected events or sharing last-minute announcements regarding lessons.

If you publish in groups or in the event page, you are able to check who has viewed your post!
Twitter
Handy Remainders

Tweeting may be considered the fastest way to message students. They don't have to open the app since the push notification includes the whole text. Teachers can use it as a method to send reminders about deadlines, homework, and events.
Power of Microblogging



Writing an essay is a challenging task, but how about summarizing an event or a lecture in only 140 characters? Twitter challenges users with expressing their thoughts compactly and briefly. Ask your students to write a short note on an important topic – it will force them to think critically and prioritize which information is most important.

Research Skills 



Twitter and Instagram are based on hashtags categorizing a post. Instagram provides visual content, and Twitter provides written educational content. Students can research a particular topic and support their project with posts which use hashtags connected with the theme. It's a great way to start developing researching skills, retrieving information, and evaluating the credibility of information.

Live Reviewing 



Twitter is a channel where users share their instant reactions and responses to movies they've watched or books they've read. For homework, students can be given a task to comment on a text they will read or a show they will watch. It can increase their abilities to comment critically, and can also improve class collaboration since students can comment on each other posts.
So, are you ready to introduce social media in your classroom? Technology in education is an awesome solution to interact with students and make them involved in the lesson like never before. Once you decide to start using any social media channels as a part of your teaching experience, prepare a well-organized strategy. Make sure all of your students have access to the Internet and have the required devices. Also, train them on how to use each of the platforms.
If you enjoyed our tips and tricks for using social media in e-learning and classroom, we'd be grateful if you spread a kind word and share it! Why not send it to your students and ask if they like the idea of using Instagram for homework? Do you already use social media in your classroom? Let us know how! We can't want to hear about your experience!