How to create and use ShowMe drafts?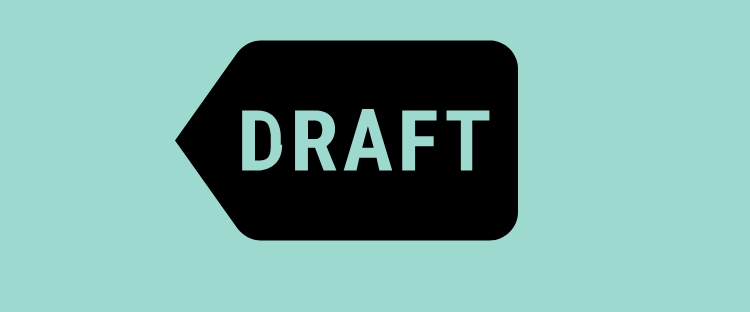 It might happen that while preparing your ShowMe lesson something stops you from finishing it. It doesn't mean that everything will perish! ShowMe allows you to save slides and videos as drafts. It means that you can continue your work whenever you want!
How to save your lesson as a draft:
Tap on 'Done' button placed on the toolbar.

Tap on 'Save As Draft' option.

Your draft will be saved in your ShowMes library.

Whenever you are ready to continue working on it, just tap on this particular draft.

ShowMe also provides you with a feature to create a draft out of an existing ShowMe file:
Decide which ShowMe file you want to edit, and tap on its gear button.

Choose an option 'Duplicate' – it will create a draft copy of this ShowMe.

The new copy draft will be saved in your ShowMes library.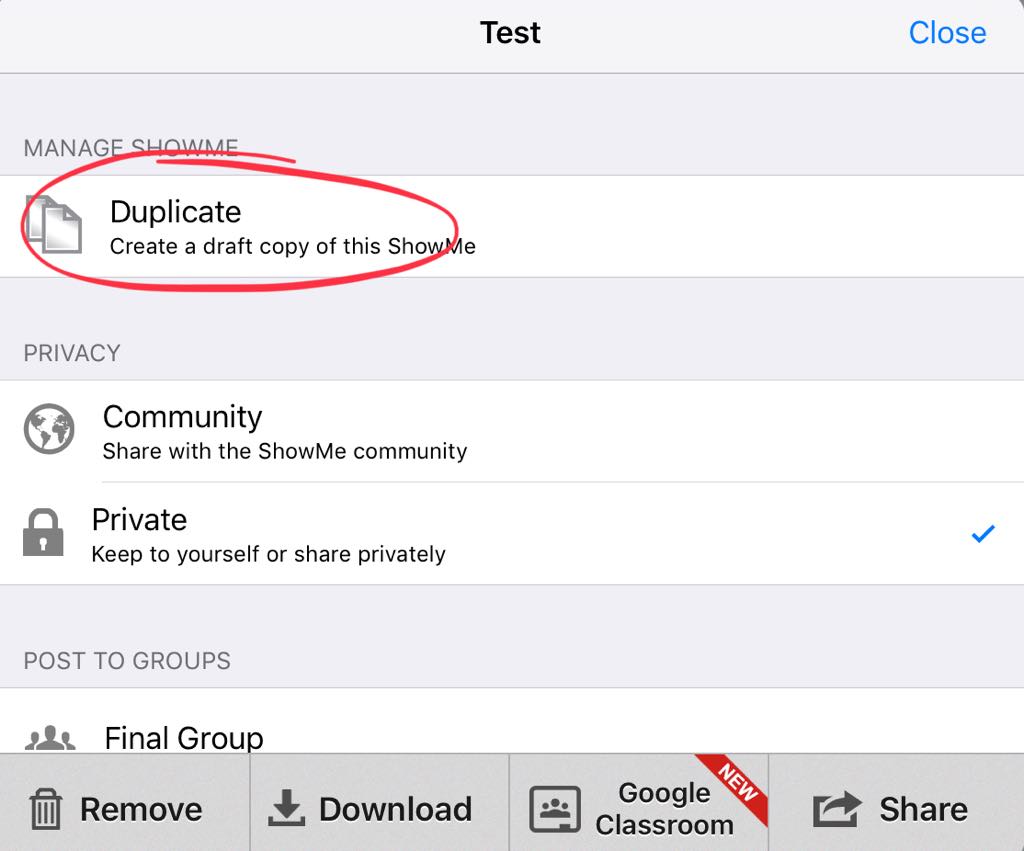 Remember that drafts are saved locally on the device! Whenever you create one, it is available to edit only on the device you use. It means that if you log on your account on another device your drafts are not visible there. 
Moreover, in case you uninstall ShowMe app from your device you will lose all your drafts without a possibility of recover them.
Let us know if you find all the information you need. Don't hesitate to contact ShowMe customer support (support@showme.com) if you have any questions.