Educational Technology to Support Students with Dyslexia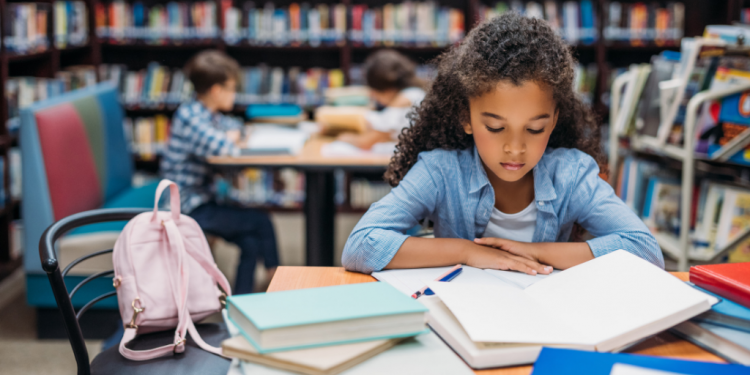 October is National Dyslexia Awareness Month, and we are excited to share with you a list of the best tools that can provide your dyslexic students some much-needed assistance in the classroom. 
Dyslexia is a learning disorder that includes difficulty reading due to problems identifying speech sounds and decoding them, which is learning how they relate to letters and words.
Teachers are more and more aware of supporting students with dyslexia, they are trained to provide learners with special teaching methods. It's worth to mention that dyslexia is a common problem among youth in the US. 
According to Austin Learning Solution, over 20% of school-aged children in the US are dyslexic. Moreover, it is estimated that over 43 million American Adults are dyslexic – and only 2 million know it. 
Dyslexia occurs among people of all financial and ethnic environments. About 3.5 percent of American students—slightly more than 2 million kids—are getting special education assistance for a reading disorder.
Nowadays, with tools teachers can implement in the classroom, and with appropriate teaching methods, dyslexia can learn successfully. Educational technology is here to encourage and support all students with any disorder and learning difficulty. 
Below we described the most efficient and user-friendly apps that can help your dyslexic students to enjoy their learning process.
1-Pocket: Save Stories for Later
Reading, writing, and spelling are the biggest struggles of dyslexic students in the classroom. Many teachers and parents support children with the Pocket app with a great text-to-speech function, which will read the content out loud.
Pocket is a free app that enables students to stay updated since the platform is full of news articles. Moreover, it provides a wide range of other reading materials, from how-to and Do-It-Yourself articles to even entertainment articles.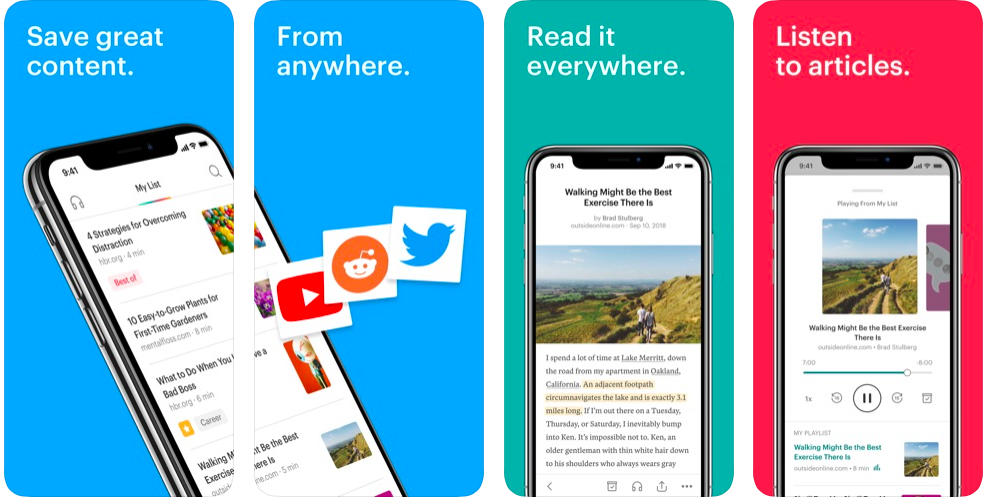 ABC MAGIC READING provides students with key reading skills practice. 
It's a great tool to work on solid and direct experience with letters and sounds to help build students' phonemic awareness skills. Dyslexic learners that work with ABC can easily improve their phonological processing ability guiding them towards becoming a good reader.
The app is a great fit for preschoolers who can practice game features that stimulate the experiences of blending and segmenting, which are the most essential pre-reading abilities. Moreover, ABC MAGIC READING includes built-in features to discourage photo guessing and to instead support reading.

3- SnapType Pro
SnapType assists students with keeping up with their classmates even when dyslexia holds them back. The app is an excellent solution for those who struggle with handwriting. 
SnapType allows students to take a picture of a worksheet, or import it from anywhere on the device. Later on, they can use the iOS device keyboard to add text to these documents and print, email, or share their works.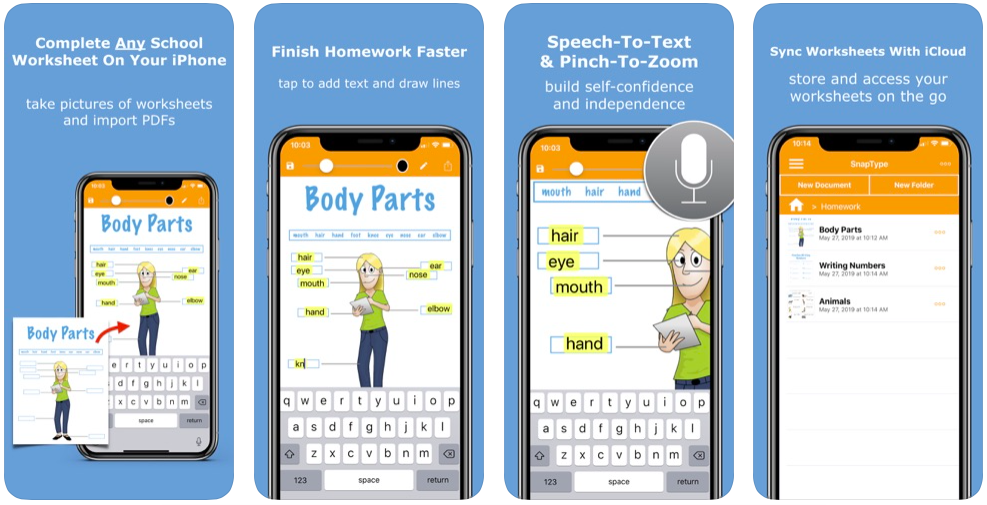 The A+ Spelling Test is a free tool that supports mastering new vocabulary that is gathered according to student's needs. The app enables to build a customized list of words, that later on are spelled by a student. For easy set-up The A+ Spelling Test offers over 500 lists with over 7000 words. 
To practice spelling, student can choose from a variety of features including Practice, Unscramble, Ace It, and Test. The app allows teachers and parents to track the child's progress and submit the results through email.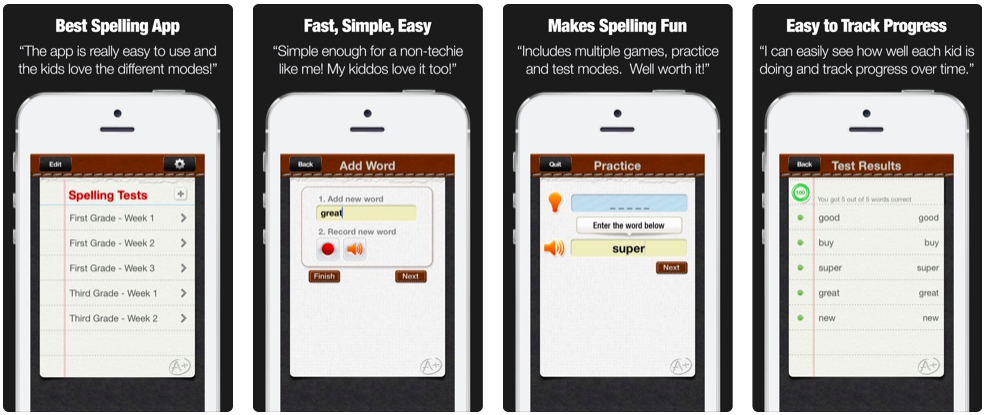 5-Epic!
Epic! is another digital library for students. The app provides access to over 25,000 resources, including ebooks, audiobooks, learning videos, and quizzes. Epic! is designed for ages 12 and under and it allows students to engage in reading in a fun way. 
The app is free for both iPhone and iPad, and it offers two versions: for home and educators, so both parents and teachers can use it while working with dyslexic kids. Most books are in English language, but Epic! has been introducing other languages, for instance English and Chinese.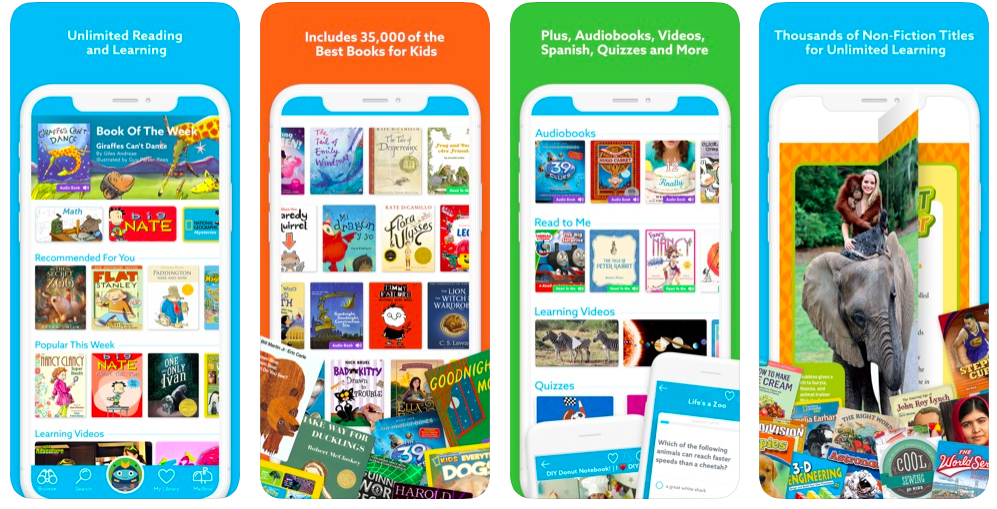 Wrap Up 
Educational technology enhances the learning experience of all students, moreover, it provides equal opportunities for kids with disabilities or those who need some extra help in mastering a topic. 
When it comes to teaching students with Dyslexia, edtech brings plenty of solutions that improve their learning process. Apps such as Epic!, ShowMe, ABC Magic Reading and SnapTypo ensure a more inclusive studying environment for students who might struggle. 
If in your classroom are dyslexic students or if you are a parent of a dyslexic child, make sure to check out tools we described above and watch the kid grow with the support of educational technology!