ShowMe of the Week: Origami Snowflake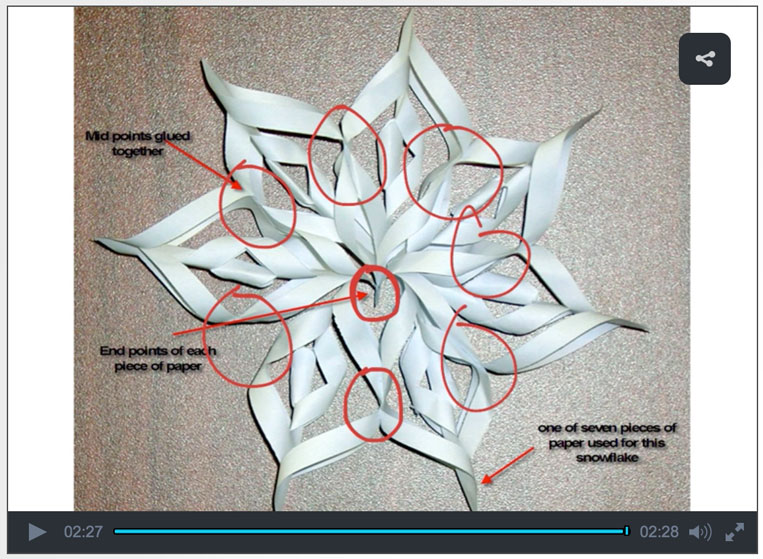 ShowMe of the Week
Origami Snowflake
Feeling frosty? Grab some paper and let's get crafty!  

3D Snowflake by Angie Golden, is an easy and cheap way to spruce up any boring space!
Angie has many ways to be creative in the classroom (or just for fun! Check out her page.) For this small, yet beautiful project, you only need 7 pieces of paper and a little glue.  This quick craft takes around 10 minutes to complete and is beautiful all winter long. Students of any age will love making these to decorate the room and you will appreciate all the skills making them supports (cutting, geometry, not to mention – following directions!)  You don't even have to model it (or answer the same questions over and over) with this how-to step-by-step ShowMe.  
A great idea is to have this link somewhere students can access it individually, to watch or rewatch at their own pace as they create the snowflake.  Or just enjoy making one yourself!
Comment with any of your other favorite winter craft ideas!