Personalized learning with ShowMe by a teacher from Melbourne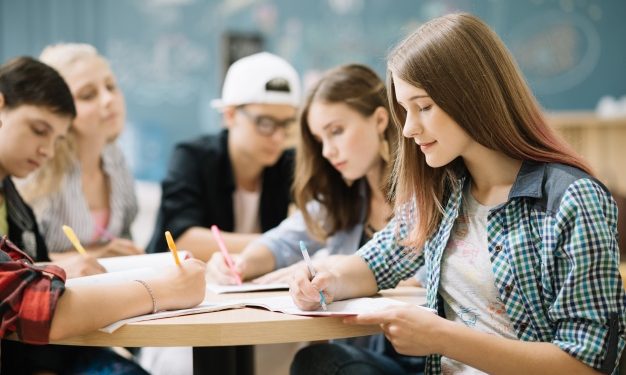 Meet Leonie Williames, an educator with over seven years of experience in teaching music, dance, and humanities. Currently, Leonie works in the Melbourne area and teaches middle school, mainly core subject of 5th grade with some humanities of 7th grade blended in. 
Leonie tries to introduce more and more educational technology in her teaching process. She told us, that for her essential rule while using it is balance and making sure that it's used in a way that it improves teaching. 'As fun as teaching with technology is, it can become a distraction or just an entertainment tool. Our job isn't to entertain but to meaningfully engage and inspire to learn,' Leonie explains. 
The main obstacles Leonie meets while using technology is the lag of connection and network issues. As much as EdTech helps out in solving many issues, it can also be unpredictable and unreliable since electronics can simply get damaged. 'With technology, you always need a backup if plan A doesn't work', she told us. 
Another struggle is the students' approach to learning where technology is present. While using educational technology solutions students are more independent and need to fully commit. 'Also it requires students to actually do their part filly which can be a culture shift," Leonie ads. 
Leonie has been using ShowMe for over 6 months. She started her adventure with an interactive whiteboard when one of her students required individual teaching due to injury and illness. Leonie was creating video lessons to keep the student updated with what was happening in the classroom. 
ShowMe is a great tool to provide students with a personalized approach. Teachers can create videos and slides for particular groups, for instance for advanced students who have already mastered the material, or for those who need some extra help and explanation. ShowMe enables teachers to create study groups and courses to organize the materials and connect with students. 
Leonie's favorite ShowMe feature is a possibility to pause her teaching and keep going when it was necessary. Moreover, her students can pause, and rewatch video they need. 'My students can pause and work and then press play when they are ready,' she explains. 
When asked for a tip for teachers who just started their adventure with ShowMe, Leonie answers 'Do it for students who miss a lot or need to catch up!'