Chapa Middle School Teacher Implementing Blended Learning in Her Classroom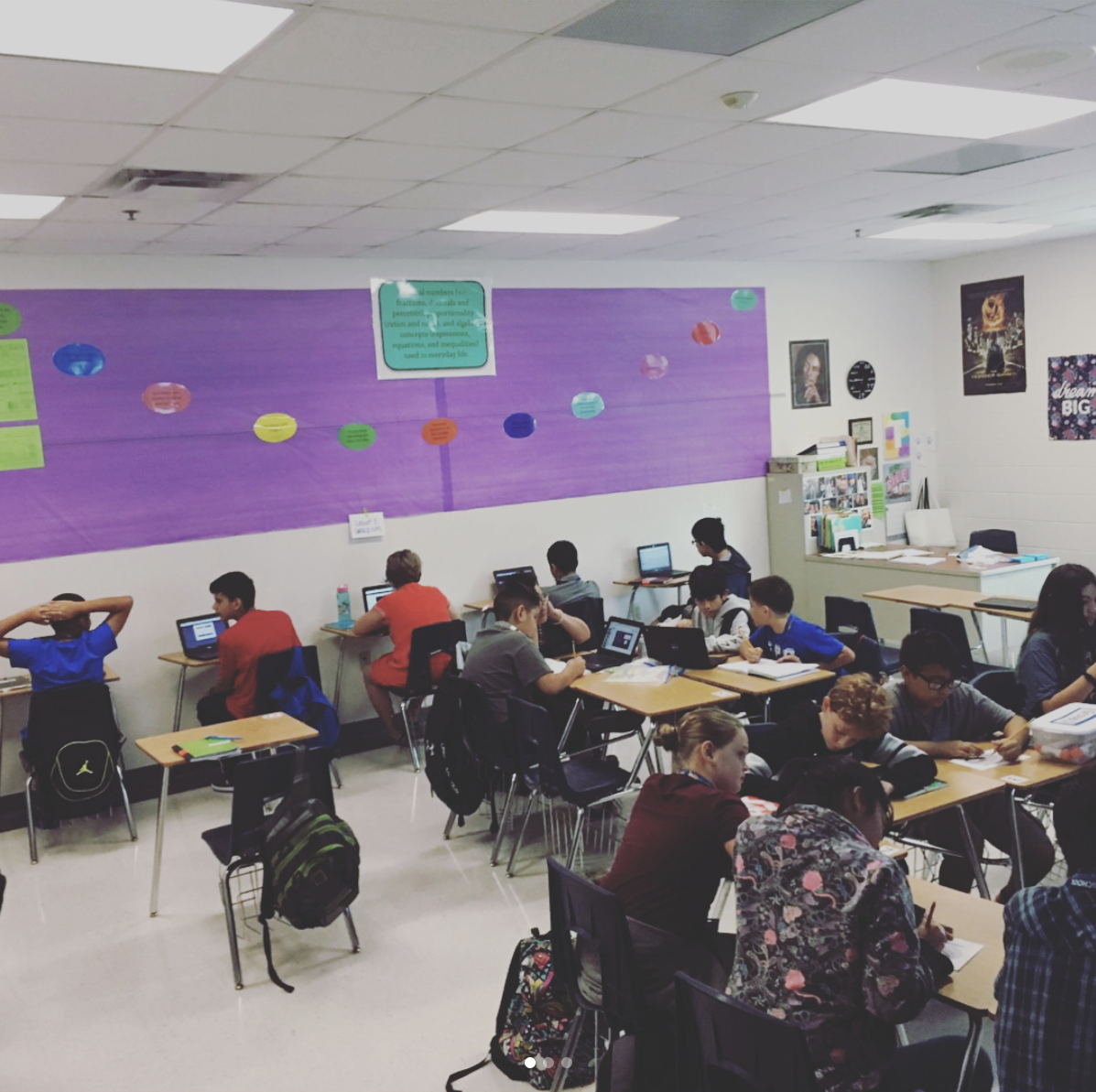 Melissa Townsend (@teacherTWNSD) is a 6th grade Math Teacher at Chapa Middle School. An avid ShowMe user, Ms. Townsend recently organized blended learning stations in her classroom, letting her group of large students collaborate with each other thanks to seamless sharing of ShowMe lessons and projects.
Implementing blended learning in a simple and effective way
Study Groups enable teachers, like Ms. Townsend, to take their class organization to the next level by managing students in groups customized to suit their and their students' needs. With enhanced and super intuitive features like Groups, teachers can engage their students by inviting them to create ShowMes for the class or for group projects.
Today, every teachers and educator around the world can easily integrate the blended learning methodology into an existing curriculum with ShowMe app. To get started, users simply need to invite their students to ShowMe, upload documents to corresponding groups and let their students express their creativity and thought-process by uploading their own ShowMe creations.