ShowMe: Enriching Global Education with Flipped Learning Technology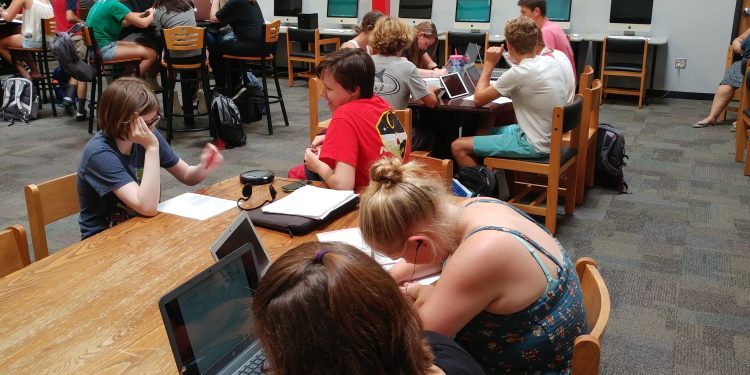 This post was originally published by Insights success.
Flipped learning is a blended learning process which makes learning more engaging and fruitful for learners and involves them in the learning process without much effort. This is the most acclaimed and admired process of education today where the classroom activities and homework assignments are reversed or flipped. The new generation has become smart and so has the learning and teaching process. With the flipped etiquettes of technology, the learning methodology has also been flipped to enrich the classroom experience.
ShowMe is a flipped learning technology that turns a touchscreen device into a personal interactive whiteboard allowing teachers to easily record voice-over lessons and share with their private classrooms or a community of teachers and students. Founded in 2009, ShowMe graduated from the DreamIt Ventures accelerator and received an initial funding from reputable VCs such as Lerer Hippeau, SV Angel, Betaworks, Learn Capital, Bold Start, and Eniac. ShowMe is building a global learning community – a place where anyone can learn or teach anything. The mission of this company is to connect great educators and experts with the students across the world. With rising number of tablet devices and iPads at schools across the world, ShowMe is steadily expanding its user base, already reaching more than 20 million teachers and students.
Surpassing the Initial Challenges
The first challenge of ShowMe was to overcome the fear of technology from the mind of the teachers. "They were skeptically looking at the flipped classroom concept at the early stages", asserts Adam.
It was the user-friendly experience the app was providing, that helped the company to overcome that challenge. The app allowed users to get started without any need for tutorials. It's super intuitive and teachers could easily navigate and create their lessons and share with their students.
Initially, ShowMe was available only on iPads and many groups of teachers couldn't get access to the app. After releasing ShowMe app on other platforms such as Chromebooks and Android tables the app became able to reach a wider network of teachers.
The Unique Features that Made the Difference
ShowMe app is an interactive whiteboard that helps teachers to create instructional video lessons with their handwriting and voice. This user-friendly classroom app has many powerful and comprehensive features:
Explore. With Explore section in the app, any teacher or student regardless of where they live or what school they are from, can get access to all great lessons created by amazing educators across the world.
Groups. It is a convenient tool for teachers that has made it easier to communicate with the entire classroom or student groups inside a classroom.
Analytics. ShowMe's analytics suite lets educators record each individual student's progress through lessons and the intuitive interface. As a result, teachers can give each student the personalized attention and support they need.
School channel. School teachers can effectively create their library of ShowMe lessons with School Channel. It's an exclusive library to which school's students will only have access to.
Slides. With ShowMe app, teachers can not only create video lessons but also export them to slides and print their lessons anytime.
Courses. With the help of ShowMe's Courses feature, teachers can put together multiple ShowMe lessons into one course, one playlist making it more compatible for student use.
Google Classroom Integration. It is an incredibly important tool for educators across the globe. With Google Classroom integration, ShowMe allows teachers to upload the URL of their slides and video presentations, making it easy for students to view, download, and store teaching materials as they go.
Some More Positive Attributes of the App
The app has made the educators more empowered to utilize the classroom time in a more efficient and beneficial way, to deliver personalized lessons more accurately improving the teacher-student interactions.
However, as the sector has become so much fragmented with numerous applications, sometimes it becomes really challenging for the teachers to keep up with the flow.
Beneficial Factors for Clients
ShowMe is a totally free app which allows its users to sign up for free. The app is super intuitive and does not require any special training. Users just need to open the app and start focusing on lesson creation. Teachers can create unlimited student accounts and easily monitor students' individual learning progress and engage in group activities. Teachers can build amazing portfolios and share it straight away. Most importantly, teachers and Schools can store all their video lessons and libraries indefinitely with the cloud storage of ShowMe.
Future Prospect
Today, ShowMe has over 20 million teachers and educators creating amazing lessons and sharing those with their students. This number of users is growing exponentially. In a very near future, the app is expected to be used and appreciated by the vast majority of schools and educators around the globe.
Thus, ShowMe is in its way to become the thing of excellence in a classroom – where all lessons and notes whether videos or slides can be permanently recorded and accessed from anywhere.